What types of corporate courses do we offer?
Individual courses
Our language school strives to support your company growth and development through private language lessons. Whether it's improving communication skills, technical language or business terminology, our experienced teachers will customise lessons to your employee's needs and goals. With private lessons you get maximum flexibility and personalisation, which allows the student to quickly achieve their language goals and bring a new language dimension to your company.
Group courses
Our corporate group courses strengthen teamwork and improve communication. Our expert teachers will create a stimulating environment in which your employees will overcome their language barriers together. Group dynamics encourage active interaction and the exchange of ideas, which leads to faster progress in developing language skills and in forming stronger bonds between colleagues.
Flexible and efficient online learning
In today's fast-changing world online language learning is not only a modern trend, but also a practical solution for corporate education. Our online courses allow your employees to learn regardless of geographic location or time zones. Our teachers create a stimulating environment where students can participate in discussions, exercises and examples of real-life situations. In this way we build strong language skills within the team while offering a cost-effective corporate training solution.
Face-to-face training directly at your company
If you prefer a traditional form of education and want to create an ideal learning environment right on the premises of your company, our face-to-face company courses are just the thing for you. Our teachers come to you and adapt the lessons to your needs and requirements. This form of learning provides an opportunity to build stronger corporate bonds and team spirit through shared learning. If you prefer a more intensive focus, individual lessons allow you to concentrate on specific goals and make rapid language progress.
Advantages of company courses from Skrivanek Language School
Personal approach and open communication
Your needs and desires are always dealt with on an individual basis and are actively incorporated into each lesson. The proposed instructional programme can be modified at any time during the course of instruction, according to the current situation.
First-class customer service
Your satisfaction is our priority, which is why we always strive to find the best solution for your corporate learning. You will be appointed with your own coordinator, who will answer your questions and respond to your requests.
Extensive experience in teaching and complex projects for companies
During our many years of activity on the market we have successfully implemented large-scale projects for many companies. Our skills enable us to tailor training to the specific needs of businesses and deliver outstanding results.
Specialised courses
Our wide selection of specialist courses covers key industries such as Business, Finance, IT, HR, Management, Marketing and Medicine, amongst many others. Specialised courses will provide the practical skills and knowledge needed to succeed in your field.
A professional teaching team
The quality of our teachers is of utmost importance to us. Our teachers must pass a rigorous hiring process in which knowledge of the given language, pedagogical training and experience are required.
We teach throughout the Czech Republic
Our network of professional teachers covers the entire Czech Republic, which enables us to provide quality corporate language training anywhere in the country.
Client-based learning management system
For a perfect overview of all courses and students and to ensure you have properly invested funds, a personal account will be created in the My Skřivánek client portal.
Wide portfolio of services
We can cover all your business needs for language teaching, translation and interpretation. We also provide large-scale and international projects.
Our satisfied clients
Our employees are highly satisfied. Lessons are engaging and teach us many new things.
E. J.
I feel a big shift in my language skills. In the beginning, I had problems with speaking, I was not sure of myself and I was afraid of making mistakes. I still make mistakes, I am far from perfect in English, but today I am able to communicate in English on a daily basis, I can start discussions, I can make my arguments. I go on business trips all over Europe, I am able to make presentations in English off the cuff, for example, to the company's supervisory board. All this thanks to the patient explanations and practice with the teacher. Thank you so much.
M. D.
I would like to take this opportunity to thank and highlight the cooperation with Ms Ullmann. Her approach and professionalism is exceptional and absolutely dazzling in her understanding of specific needs involved in using business English. In this regard she is the best teacher I have ever had. Also, a big thank you to Ms Ullmann, for understanding our needs and demands and for catering to them fully. Thank you.
V. S.
Our students are very satisfied with the teacher's approach, who is helpful and conducts the lessons in an clear and fun way.
E. Ž.
My colleagues and I are very satisfied with class teaching. Both teachers are pleasant, knowledgeable and the lessons always fly by.
B. K.
Previous
Next
Course of cooperation
Before the start of the course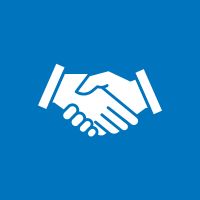 initial meeting
Before we start with the lessons we will meet with you to clarify your needs and learning requirements.
learning objective
The objective will enable the whole course to be properly directed, facilitate follow-up monitoring of progress and is also a motivator, both for the student and the teacher.
initial testing
Before the start of the course we will carry out initial language testing. We will check the current language level of the students and, according to the results, we will propose the grouping of the participants.
teaching plan
A personal approach is our priority. Our teaching plans take into account the specific needs of the student or group. We regularly evaluate the plan and if necessary adjust it in agreement with you.
Commencement of lessons and their course
start of the lessons
We will start the actual lessons at the time we have arranged with you. The selected teacher is acquainted with all requirements.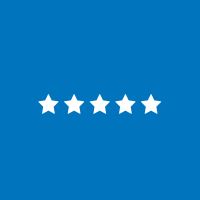 quality of teaching and satisfaction assessment
Quality control of courses is an integral part of our service. We ask about your satisfaction at the beginning and during the course.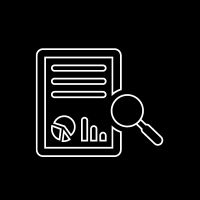 regular monitoring
You will find immediate access to course information after registering in the My Skřivánek online system. This offers you a number of important benefits. You can easily check your attendance, lesson plans and student list overview.
testing
We continuously test your progress on the basis of covered materials. So you know what you have learned and how much you have progressed.
You often ask
What is the price of a corporate language course?
We approach every client and project on an individual basis. Send us an inquiry with your course needs and requirements and we will prepare a customised price quote.
I am interested in a price quote
Our team comprises approximately 600 experienced teachers who are constantly furthering their own knowledge and introduce new trends in their classes. We select teachers based on their professional knowledge and teaching qualifications, their experience and willingness to further their skills. That is why we do not distinguish between Czech teachers, native speakers and foreign teachers – language courses are always conducted by a qualified and experienced professional.
What textbooks will we use?
The selection of textbooks and other study materials is fully tailored to your needs and requirements.
Can I cancel a scheduled lesson?
We understand that plans can change unexpectedly. Just let us know in time if you want to cancel a lesson. We do not charge for the lesson if we are given sufficient notice in advance. Of course you can subsequently arrange to replace the cancelled lesson on another date with your teacher.
What is the due date of the invoices?
Invoices are due within 14 days. But it always depends on mutual agreement and it is possible to adjust the due date of the invoices to suit both parties.
How do I know I have made progress? Will you let me know if I made progress?
We continuously test your progress so we can give you clear feedback. That way you know what you've learned and where you've moved to.
Do you offer specialized language courses?
That's right. Our offer includes a wide range of courses such as Business English, German focused on finance and many more. We strive to provide quality education that reflects the needs of the modern working world.
We understand that some of you may be interested in specialised courses such as English related to criminology. Although our offer spans a variety of industries, it can sometimes be difficult to cover highly specialised topics. However, that doesn't mean we aren't willing to look for solutions!
If you are interested in a highly specialised course that is not part of our regular offer, we are happy to work with you to find the best possible solution. Our aim is to provide you with a valuable and high-quality language course and to support you in achieving your language goals.
We will be happy to work together to create a personalised learning plan that will fully meet your needs.
Improve your employees' language skills with us
We are your reliable partner for corporate language courses Contact us!